'The process of gaining the access to conduct long-term observational research within media organizations is usually challenging' is argued in Paterson et al. (2015: 18). In their article the author write about the difficulties to 'confront' media (and thus journalists) with their makings. Why is this so difficult? It is, in my opinion, because most media organizations like their own productions better than the public.
NOS op 3 is a good example: the former news program which broadcasted every day, shifted towards an online platform two years ago. Why? Because the ratings sucked.
But this wasn't a sudden development, since their start in 2007 the show was not received well by the public. Nevertheless NOS op 3 only started changing their course in 2015, eight years later. Even then, half of the staff did not agree with the 'online plan'. The journalists couldn't evaluate their own productions critically anymore.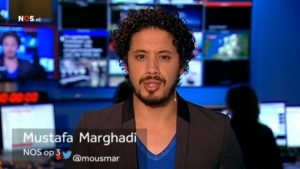 I think that's a very interesting development in media organizations, especially with the non-commercial channels. What is the difference between what 'we' want to do, and what the public wants to see?
On the other hand the statement that I'm making is a very tricky one: aren't journalists or media organizations responsible for making news that has not reached the public yet? Isn't it their job to search for falsehoods that they find interesting and bring it under attention? So if you look at it that way, I guess I'm still not sure what my opinion in this 'dilemma' is.
Sozan Toksoz
References
Chris Paterson, David Lee, Anamik Saha, and Anna Zoellner. "Production Research: Continuity and Transformation." In: Advancing Media Production Research (2015). Print.
https://nos.nl/op3/